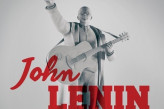 On Sunday 16 October will begin the 20th annual Forum 2000 Conference, with the opening ceremony to take place at 19:00 at the Prague Crossroads. The President of the Slovak Republic Andrej Kiska will deliver an address. The traditional international conference established by Václav Havel, whose main theme this year is 'Courage to shoulder Responsibility', will continue until 19 October 2016. The guest of honour is His Holiness the Dalai Lama, who will deliver in Prague's Lucerna Palace a lecture titled 'Secular Ethics'.
The conference Forum 2000 will endeavour to answer the question whether present-day democratic regimes are able to generate real political personalities and whether the expanding authoritarian regimes in the world are a consequence of a weak democracy? The life and work of President Václav Havel is an example of the assumption of personal responsibility for public affairs, but how do today's democratic government cope?
You will find the programme for the 20th conference Forum 2000 here.
You will find more information here.